99.39% of phone calls answered within 15 seconds​
Find Everything You Need on Any Device
Using online services helps to minimize your risk of identity theft, protect your privacy and get your benefit information faster than through the mail.
Access your Secure Member Account
On the Login page select Register Now
Complete the New User Registration form
​
You have 24/7 access to your:
personalized ID card; print it or save it to your smartphone
claim status and a breakdown of how benefits were were calculated and payments were processed
plan details including maximum benefit and deductible amounts, and your used verses remaining benefits.
​
Sign up to receive your explanation of benefits (EOB) statements online.
To receive email EOB's instead of paper statements, select: Go Paperless.
Compared to paper, online statements are: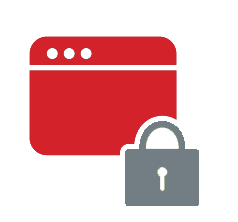 better for the environment
​
AXA Assistance provides you with dental and vision provider referrals and appointment coordination when you're traveling outside the U.S. AXA has offices in more than 30 countries, answering calls 24 hours a day. Immediately after a call comes in, an assistance coordinator assesses the situation, provides credible provider referrals and can even help with making the appointment. Access AXA contact details via your secure member account at Ameritas.com​.
Dental Health Report Card.
​
Find out where your dental health stands and how to improve it. After 12 months of using your dental benefits, Ameritas will provide you with a dental health report card. It was developed through the University of Nebraska Medical Center College of Dentistry and includes feedback on your dental health status and dental care tips specific to you.​
*On January 1, 2019, you can securely sign-in to your secure member account using your 9 digit social security number. You may also call customer service and request your member ID for signing in. ​